Strength, Precision, Accuracy
These are the exceptional features of our robots when compared to those of our competitors. We provide you with an incredibly durable robot that utilizes rack and pinion for the drive mechanism. The rigid-thick walled steel traverse beam and the double sided support structure of the horizontal portion make Sailor Robots extremely strong and stable. Our chuck units take out products in a high-cycle molding, and deliver the parts to the next process with minimal vibration. Sailor robots are well known to run consistently and reduce machine down time which increases productivity.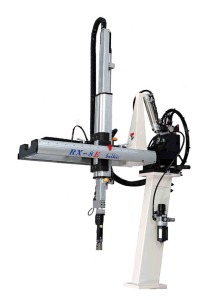 Sailor's Basic pneumatic sprue picker. Easy to use, and unyielding reliability.
Call to Request Info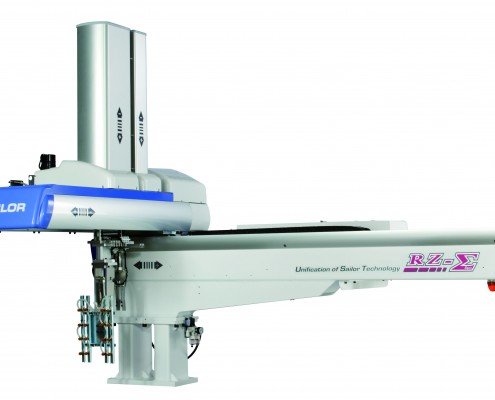 Sailor's top tier 3-5 axis extraction robot. It offers ultimate performance, supreme reliability, and versatile customizability.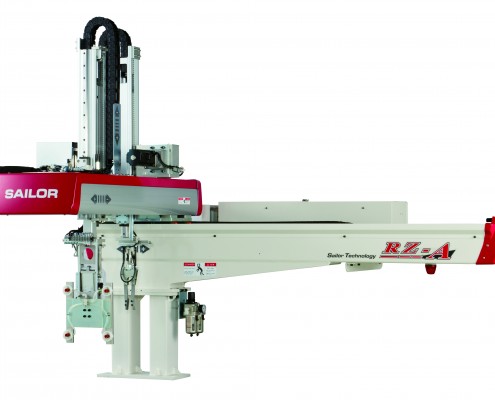 Sailor's standard 3-5 axis robot. Easy on the cost, but delivers uncompromised performance and reliability."